What Is the Closest Airport to Gatlinburg TN? Your Best Travel Options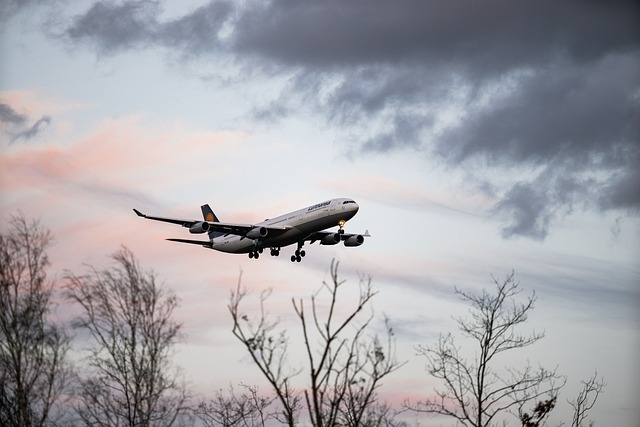 So, without further ado, the closest airport to Gatlinburg is McGhee Tyson Airport in Knoxville, Tennessee. This airport is located just 46 miles from Gatlinburg and is serviced by major airlines such as Delta, American, and United. From there, you can rent a car, take a shuttle, or even hop on a bus to reach your destination.
But, what if you're looking for other options or want to compare prices? We've got you covered! In this article, we'll also discuss other nearby airports and their distances from Gatlinburg. Plus, we'll provide tips on transportation options and other travel hacks to help you make the most of your trip.
So, whether you're planning a family vacation, a romantic getaway, or a solo adventure, knowing the closest airport to Gatlinburg is the first step in making your travel plans a success. So, pack your bags, book your tickets, and get ready for an unforgettable trip to the stunning Smoky Mountains.
Flying to the Smokies: The Best Airport Near Gatlinburg TN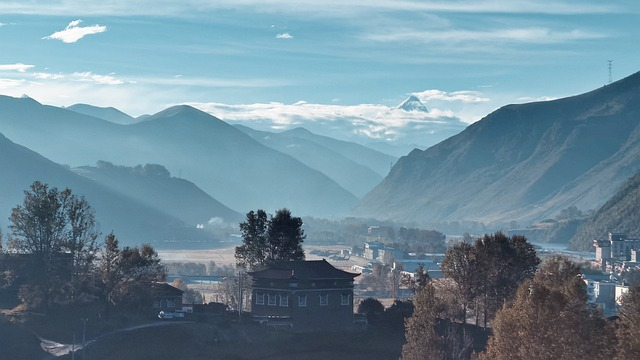 What is the best airport to fly into for Smoky Mountains? So, let's cut to the chase. The closest airport to Gatlinburg is McGhee Tyson Airport in Knoxville, TN. It's just a hop, skip, and a jump away.
But wait, there's more! If you're looking for other airport options, there are a few nearby choices to consider. Chattanooga Metropolitan Airport is 123 miles away, and Asheville Regional Airport is about 56 miles away from Great Smoky Mountains. While they might be a bit farther, they could offer more flight options and possibly even cheaper prices.
Commercial Airports Within a Couple Hours' Drive of Gatlinburg tn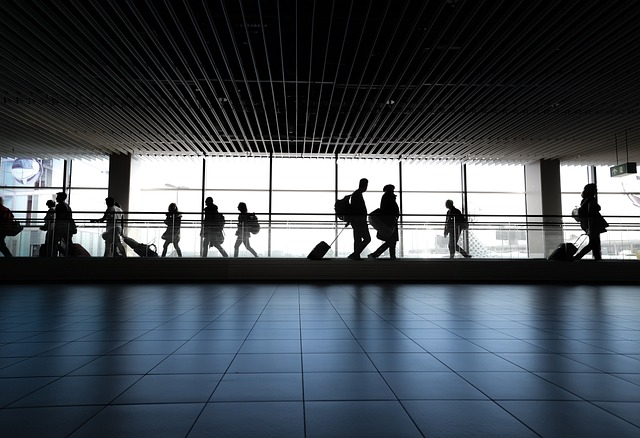 Gatlinburg's quickest commercial airport lies at Alcoa, Tennessee, (otherwise known as McGhee Tyson Airport) a little over 12 miles south of Knoxville. The airport is just 46 miles from the centre of town Gatlinburg. Depending on traffic, it can stretch for about an additional half hour. McGhee Tyson Airport currently serves five airlines including United Airlines and Delta Air Lines. Another few regional airports lie in relatively short distances of Gatlinburg. They also include Asheville's Regional Airport, a distance of approximately 56 miles.
Knoxville McGee Tyson Airports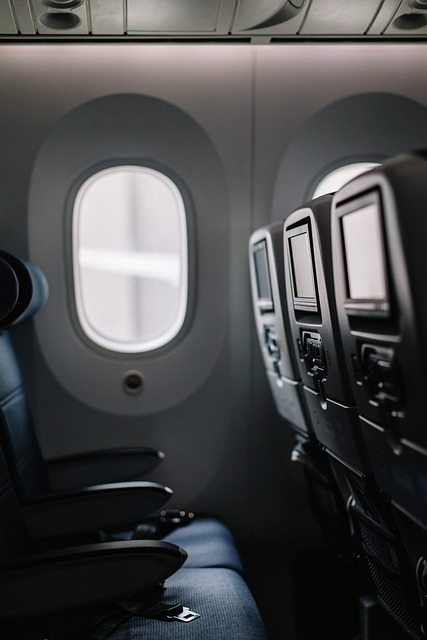 McGhee Tyson Airport is a small-scale airport in Alcoa, TN. Knoxville McGee Tyson Airport is Gatlinburgs nearest airport. Knoxville McGee Tyson Airports TYS code is 2105 Alcoa Highway Alcoa TN 37701. This airport serves United Airlines, Allegiant Airlines , American Airlines , Frontier Airlines and Delta International..
McGee offers eight car rental services: AAA, AVIS, Budget, Enterprise, Hexy, National, Dollar and Payless.
Using Discover Cars, which searches all those companies! Using a search service means you get the best deal because Discover Cars searches all the car rental companies at once so you get the lowest price.
The flight distance between McGee Tyson Airport to Gatlinburg is 1h 10mins.
What airlines fly in and out of McGhee Tyson Airport?
Knoxville is one of these most extensive routes and provides direct flights from 30 cities including Florida and some of which have direct flights. There are five airlines in operation here: United Airlines, Allegiant Airlines , American Airlines , Frontier Airlines and Delta International.
Asheville Regional Airport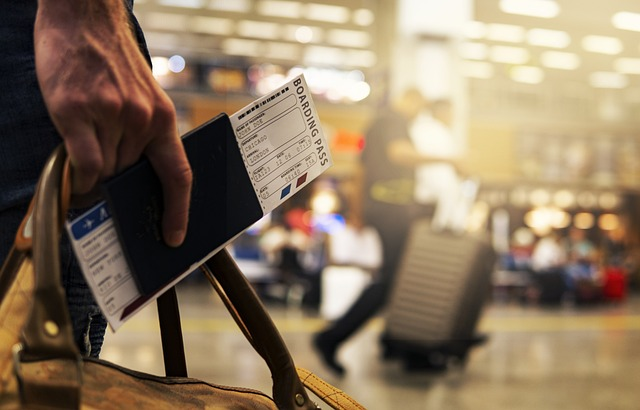 Asheville Regional Airport is a small airport in Ashville NC. Asheville Airport is the nearest airport in North Carolina in Grand Smoky Mountains National Park. Asheville Regional Airports Code is ATL. This airport is located at 60 Terminal Drive in Fletcher, NC 28732. The city's airport serves the three largest airlines Delta, United and American as well as six smaller carriers: Allegiant, American, Delta, JetBlue, Sun Country, and United.
There are 8 options for vehicle rentals in Asheville that include Avis, Budget Dollars, Hertz National and Thrifty. Driving time between the airport in Gatlinburg and Asheville is one hour and 40 mins. Read all the information on the Asheville Regional Airports website.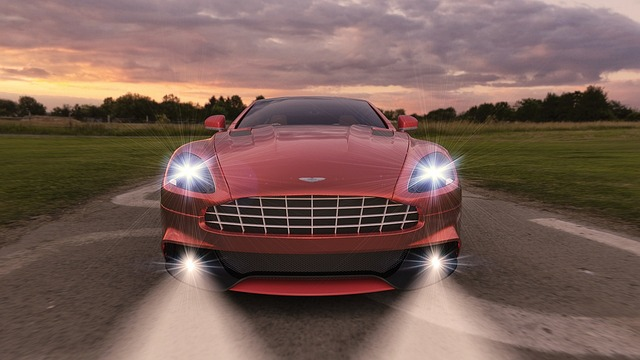 A common question people ask about flying into the McGhee Tyson airport near Gatlinburg, Tennessee, is whether renting cars would be worth it.
It will vary according to your vacation. If you plan on making a large portion of your trip to the center of Gatlinburg, the strip is a great place for shopping and restaurants which can easily be reached.
Visitors wishing to travel from Gatlinburg or nearby towns, Pigeon Forge/Sevierville, should take a car as a convenient alternative.
When booking your Pigeon Forge or Gatlinburg car rental online, I recommend and use Discover Cars. They search national companies, so you get the best deal.
Which airport is closest to the Smoky Mountains?
McGee Tyson is the airport of Knoxville, though its location in Alcoa in nearby Blount County. It takes about an hour to get to Gatlinburg.
Once in the ground, McGhee Tyson provides various rental services such as Lyft and Uber taxis, Charter and taxis.
You'd probably prefer renting an automobile. Among the car rental companies offered in Knoxville are Alamo, Avis, Budget, and Enterprise.
Hartsfield–Jackson Atlanta International Airport
Hartsfield–Jackson Atlanta International is an airport located in Atlanta,GA. It serves as Deltas principal hub as it also serves as a focal point for the Frontier and Southwest. Hartsfield-Jackson Atlanta Airport is coded by ATL and its address is 6000 N Terminal Pkwy, Atlanta, GA 30320. It is serviced in part by American Airlines, Delta Airlines and American Airlines. The airline also has regional air routes operated by the American, Continental , and Air Canada Continental.
What is the closest major airport near Gatlinburg?
McGhee-Tyson Airport or TYS is Knoxville's most important international airport near Gatlinburg TN. The town is about 45 kilometers away.
What Southwest airport is closest to Gatlinburg TN?
Knoxville: McGhee-Tyson Airport.
What is the second closest airport to Gatlinburg Tennessee?
Which airport is closest to Gatlinburg? The nearest airports are Knoxville McGhee-Tyson (TYS) . The second closest nearby airport is Asheville Regional (AVL) (56 mi).
What airlines fly out of Gatlinburg Pigeon Forge Airport?
There are 5 airlines on this site: American Airlines, Delta, United Airlines, Allegiant and Frontier Airlines.
Is Nashville or Memphis closer to Gatlinburg?
While both Nashville and Memphis are amazing cities to visit, neither one is particularly close to Gatlinburg. Nashville is located about 215 miles away from Gatlinburg, while Memphis is even farther at around 400 miles.
Is there a shuttle from Knoxville airport to Gatlinburg?
First up, you could take a shuttle bus operated by companies like Knoxville Airport Shuttle or Go Airport Shuttle. These services typically run multiple times a day and offer affordable rates, making them a popular choice for travelers on a budget.
If you're looking for a more personalized experience, you could also book a private shuttle or car service through companies like Smoky Mountain Taxi or Rocky Top Tours. These options may be a bit pricier, but they offer the convenience of being able to choose your own pick-up and drop-off times.
Of course, if you're feeling adventurous, you could always rent a car and make the scenic drive to Gatlinburg yourself. Just be sure to take your time and enjoy the stunning mountain views along the way.
How far apart are Nashville and Gatlinburg?
Now, I'm no mathematician, but I can tell you that the distance between Nashville and Gatlinburg is approximately 221 miles. That's about a 3.5-hour drive, give or take a few minutes depending on traffic and how many pit stops you make along the way.
How far apart is Gatlinburg and Knoxville?
Now, I'm no expert on distances, but I can tell you that the distance between Knoxville and Gatlinburg is approximately 35 miles. That's about a 45-minute drive, give or take a few minutes depending on traffic and whether you stop to take in the stunning mountain views along the way.
Is the drive from Nashville to Gatlinburg pretty?
Now, I've never personally taken that exact drive myself, but I've heard from plenty of folks that it's quite the picturesque journey. From what I gather, you'll start out in the rolling hills and lush countryside of Middle Tennessee before gradually making your way into the rugged beauty of the Great Smoky Mountains.
You'll pass through quaint towns, cross over sparkling rivers and streams, and enjoy plenty of stunning views along the way. And once you arrive in Gatlinburg, you'll be surrounded by the natural beauty of the Smokies, with plenty of opportunities for hiking, sightseeing, and exploring.
How far apart is Pigeon Forge and Gatlinburg?
What is the distance from Memphis, TN to Gatlinburg, TN?
400 miles
Remember you can enjoy a Smoky Mountains authentic experience in a cabin that can never be found elsewhere. Our beautiful Dreamy Vistas Vacation Rental has everything you need for an unforgettable vacation, including soothing a hot tub, fantastic views, decks with rocking chairs, fully equipped kitchens, and Smoky Mountain-inspired decor. We would love to host you!
So, there you have it - the McGhee Tyson Airport is your best bet when it comes to flying into Gatlinburg. We hope this information helps you plan your trip and enjoy your visit to this beautiful part of the world.
Happy travels!