Ultimate December Guide to Gatlinburg: Vacation Rentals, Festive Activities, Dining & Tips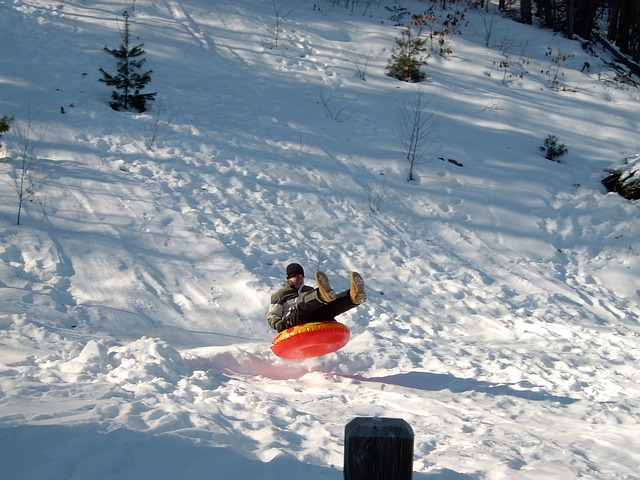 Ah, December! 'Tis the season when Brian and I turn into full-fledged holiday enthusiasts, and there's no better place to indulge in the festive spirit than Gatlinburg, Tennessee. This popular vacation destination nestled in the heart of the Great Smoky Mountains is like a winter wonderland that's been plucked straight out of a Hallmark movie. Trust us, it's worth experiencing firsthand.
Do you have an exciting trip to the Smoky Mountains planned for December?Luckily, Gatlinburg and the Great Smoky Mountains area are home to lots of fun indoor attractions.
Here are just a few of the events you can see during your Christmas trip to the Smokies: Winter Magic Christmas Lights – During the entire month of December, Gatlinburg is decked out in 3 million Christmas lights that are arranged into beautiful and charming displays for the annual Winter Magic festival!
Visiting Gatlinburg in December is like opening a giant advent calendar, where each day reveals a new holiday delight. The twinkling lights, snow-capped mountains, and countless activities create a magical atmosphere that's simply irresistible. And speaking of irresistible, let's not forget about the vacation rental smokies, which serve as your cozy home base during your stay. Choosing the right one can make all the difference between a ho-hum holiday and a trip that's the stuff of legends.
Now, let's dive into the frosty fun that awaits in Gatlinburg this December trip
Top Gatlinburg Attractions in December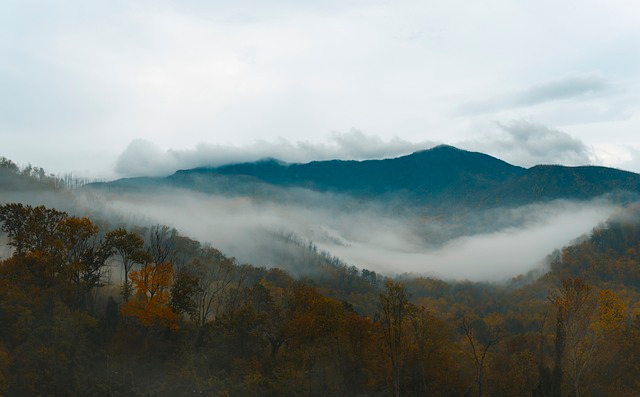 First up, you can't miss the Winterfest Celebrations. Brian and I are particularly fond of the Trolley Tour of Lights, where you'll hop aboard a heated trolley and meander through town, admiring the dazzling light displays. It's like a moving art exhibit, but with more reindeer and candy canes.
Next on the Winterfest agenda is the Festival of Trees. This year's eve show isn't your average tree display, folks. Picture a forest of festively decorated trees, each with its unique theme and personality, just like Brian and his collection of quirky holiday sweaters.
Visit Anakeesta's "Enchanted Christmas" See the wonderland of lights, run into Santa Claus, do some Christmas shopping, and see the Gatlinburg area Winterfest Lights from the highest point in the area!
Lights Christmas Parade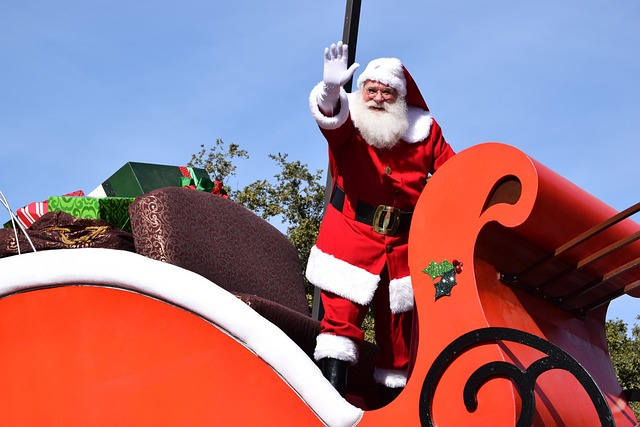 A popular thing to do in Gatlinburg in December is to go on a tour of the Winter Magic Christmas Lights.
Don't forget the Christmas parades and events that make Gatlinburg feel like the North Pole's southern cousin. Fantasy of Lights Christmas Parade – This incredible small-town Christmas parade brings in over 60,000 spectators to see dozens of floats, marching bands, balloon characters, and of course, Santa Clause. The Annual Fantasy of Lights Christmas Parade will roll through downtown Gatlinburg.
Now, if you're craving a bit of adrenaline during your December getaway, head over to Ober Gatlinburg for some skiing, ice bumper cars and snowboarding action. Whether you're a seasoned pro like Brian or a newbie like me, there's something for everyone. You can rent all the equipment you need, take a beginner's ski lesson, or simply marvel at the mountain views from the aerial tramway.
Ober Mountain brings skiing, snowboarding, and snow tubing to Gatlinburg during the winter months, and everyone in your crew will have a blast experiencing these activities! Although you can ice skate or try the ice bumper cars any time of the year, there's no better time to experience them than in December!
Smoky Mountains National Park
Of course, no trip to Gatlinburg would be complete without exploring the Great Smoky Mountains National Park. Even in the colder months, the park offers breathtaking scenery and ample opportunities for adventure. Bundle up, channel your inner snow bunny, and hit the winter hiking trails. Keep an eye out for wildlife, too – you might spot a deer, a wild turkey, or even a black bear (though they're usually hibernating in December). Don't forget to take a scenic drive to admire the snow-dusted mountains and picturesque overlooks, perfect for capturing those envy-inducing vacation photos.
Cozy Vacation Rentals To Consider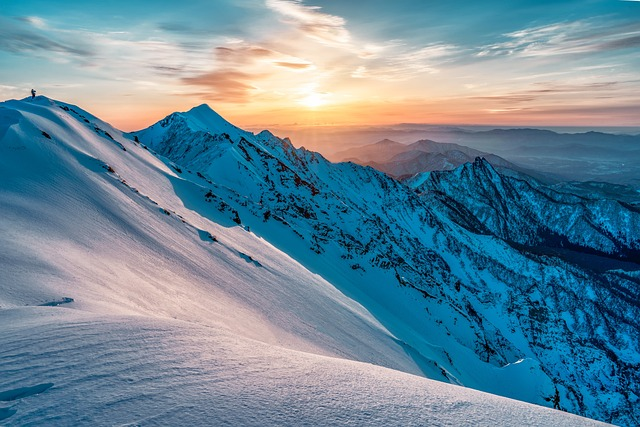 Now that we've got you all excited about the festive fun in Gatlinburg, let's talk about the pièce de résistance of any trip: cozy vacation rental smokies. Choosing the perfect one is like finding the ideal eggnog recipe – you've got to get the right mix of ingredients. For vacation rentals, those ingredients are location, amenities, and size and capacity.
The location is crucial. Do you want to be close to the action in downtown Gatlinburg or nestled in the tranquility of the mountains? Are you a ski-in, ski-out kind of person, or do you prefer a scenic cabin with easy access to the national park? It's all about finding that sweet spot that suits your preferences.
Next up, amenities. Like Brian's obsession with holiday cookies, we all have our must-haves when it comes to vacation rentals. Be it a hot tub, a fully-equipped kitchen, or a game room, consider what's going to make your stay extra special and memorable.
Finally, let's talk size and capacity. Are you planning a romantic getaway with your significant other or a family vacation with the kids in tow? Maybe you're organizing a group trip with friends or extended family. Make sure you choose a rental that's the right size for your party – after all, you don't want to end up like sardines in a can.
To help you out, we've got some top vacation rental recommendations:
For the lovebirds out there, consider a romantic cabin for couples. Think crackling fireplaces, private hot tubs, and stunning mountain views. It's like your very own Hallmark movie set.

For families, look for lodges that cater to both adults and kids. Keep an eye out for amenities like bunk beds, game rooms, and spacious living areas where everyone can gather for movie nights and board games.

Traveling with a large group? Consider accommodations that offer multiple bedrooms and ample common spaces. You'll want to find a rental where everyone can comfortably spread out and enjoy some privacy while still having plenty of room to come together and make memories.
Holiday Season Events and Shows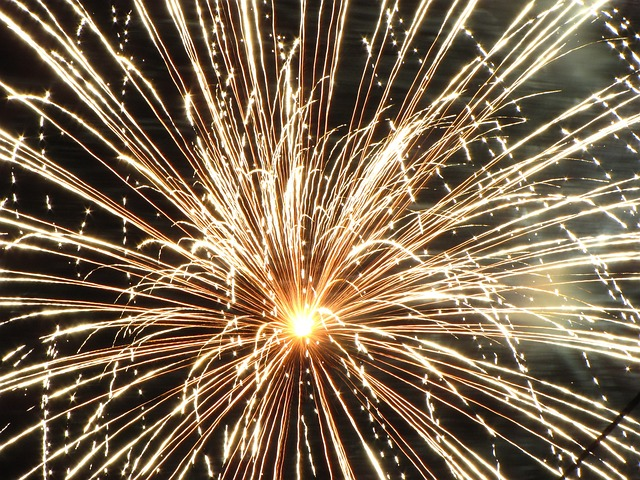 Now, onto the holiday events and shows that'll add a touch of sparkle to your Gatlinburg visit. Dollywood's Smoky Mountain Christmas is a must-see. This festive extravaganza features holiday-themed performances that'll warm your heart like a cup of hot cocoa, spectacular light displays that put Brian's attempt at decorating our house to shame, and festive food and drinks that will have you loosening your belt a notch or two.
Gatlinburg also offers a variety of Christmas shows that are perfect for a night out on the town. The Comedy Barn Christmas Show promises an evening of laughter and cheer, while the Country Tonite Christmas Spectacular delivers a toe-tapping, festive musical experience. And for something truly unique, check out the Hatfield & McCoy Christmas Disaster Dinner Show – it's a hilarious, interactive dining experience that's perfect for the whole family.
Our most popular celebration is the "ball drop" in downtown Gatlinburg at the Space Needle complete with a countdown and fireworks display at midnight. Before the clock strikes midnight on New Year's Eve, thousands of visitors flock to downtown Gatlinburg to see the largest New Years event in the Smokies . The Gatlinburg Space Needle serves as the epicenter for this event where you'll enjoy a live DJ.
Unique Gatlinburg Activities in December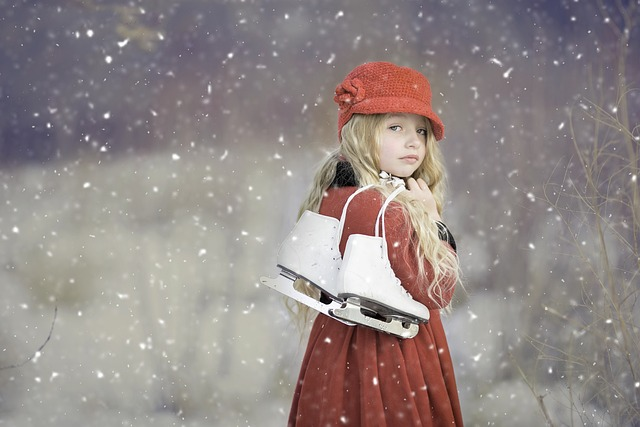 As Brian and I can attest, one of the joys of visiting Gatlinburg in December is discovering the unique activities that make this winter wonderland so special. Let's skate on over to Ober Gatlinburg, where you can channel your inner figure skater (or hockey player, if that's more your style) at their indoor ice-skating rink. Whether you glide gracefully like Brian or clutch the railing like yours truly, ice skating here is a festive and fun way to spend an afternoon.
Ober Gatlinburg also boasts four-seasons worth of activities for visitors of all ages, with everything from ice skating to a fully occupied wildlife center, making for a great range of ways to enjoy the afternoon.
Snow Tubing in Gatlinburg Space Needle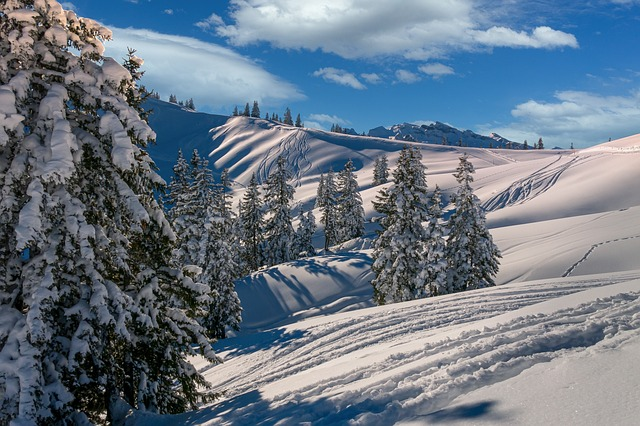 Now, if you're more of a snow enthusiast, head to Rowdy Bear Ridge for some snow tubing action. Picture yourself zooming down the mountain on an inflatable tube, laughing and shrieking with delight as the snow flies around you. It's like sledding on steroids, and it's perfect for kids and kids-at-heart alike.
Ober Mountain brings skiing, snowboarding, and snow tubing to Gatlinburg during the winter months, and everyone in your crew will have a blast experiencing these activities!
For the adults in the group, don't miss the chance to warm up with some moonshine tastings and distillery tours. Gatlinburg is home to a variety of distilleries that offer free tastings and tours, providing a unique (and educational) way to sample the local spirits. Just remember to drink responsibly and designate a sober sleigh driver.
If you're looking for family-friendly fun, Ripley's Aquarium of the Smokies hosts special holiday events throughout December. Be prepared to be dazzled by the mesmerizing underwater world, decked out in its holiday best. It's a perfect way to enjoy the winter season with some festive fun while staying warm and dry.
Shopping For Holiday Gifts in Gatlinburg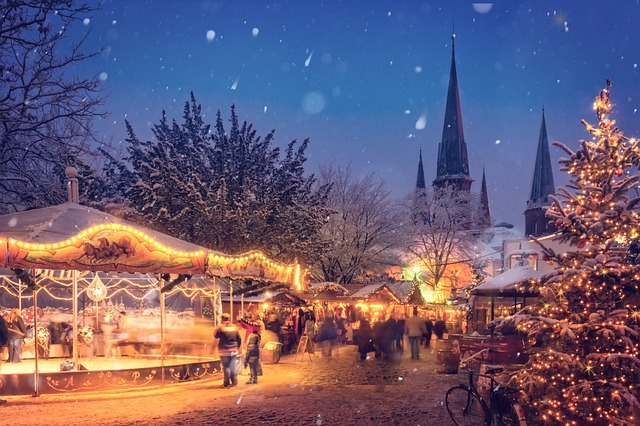 Now, let's talk shopping. Gatlinburg is a treasure trove for holiday gift hunters, and Brian and I have found some fantastic presents here over the years. Start by exploring The Village Shops, a charming collection of boutiques and eateries that'll make you feel like you've stepped into a quaint European town. It's a great place to find unique gifts and souvenirs, as well as satisfy your sweet tooth with a treat or two.
Next up is the Arts and Crafts Community, a haven for artisans and crafters. Here, you'll find an abundance of handmade treasures, from pottery and paintings to jewelry and woodwork. It's like an 8-mile-long craft fair that offers something for everyone on your gift list.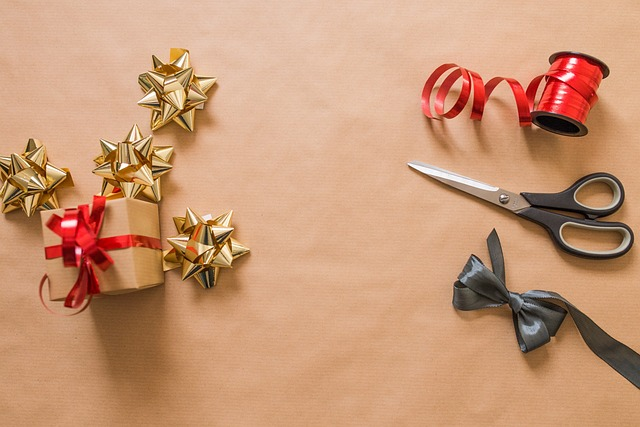 Last but not least, bargain hunters should make a beeline for Tanger Outlets Sevierville, just a short drive from Gatlinburg. With a wide variety of brand-name stores offering deep discounts, you're sure to find some fantastic deals – just be prepared for Brian-levels of excitement when you score that perfect gift at a fraction of the price.
Now, let's talk about one of Brian's and my favorite topics: food! Gatlinburg's dining scene is a delicious melting pot of traditional Southern cuisine, festive holiday meals, and local favorites that will have you loosening your belt a notch or two.
First up, you've got to indulge in some good ol' Southern comfort food while you're in town. Think mouthwatering fried chicken, creamy mac 'n' cheese, and biscuits as fluffy as freshly fallen snow. You'll find plenty of local joints serving up these heartwarming classics, perfect for refueling after a day of exploring.
Of course, 'tis the season for festive holiday meals, and Gatlinburg's restaurants go all out during December. Many establishments offer special menus featuring holiday favorites like roast turkey, honey-glazed ham, and all the trimmings. It's like having a home-cooked feast without having to do any of the dishes – a true Christmas miracle!
Don't forget to venture off the beaten path and discover some of Gatlinburg's hidden gems. From cozy cafés serving up scrumptious breakfasts to charming eateries with unique culinary creations, you're sure to find a new favorite that you'll dream about long after your vacation ends.
Now that we've got your taste buds tingling, let's dive into some tips for visiting Gatlinburg in December. Like a well-packed suitcase, these nuggets of wisdom will help ensure a smooth and enjoyable trip.
First off, let's talk weather. December in Gatlinburg can be chilly, with temperatures ranging from the upper 20s to the mid-50s Fahrenheit. Be prepared by packing layers, including cozy sweaters, a warm winter coat, and of course, your favorite holiday-themed scarf. Don't forget gloves, hats, and waterproof boots for those snowy adventures.
Traveling with pets? Gatlinburg is a pet-friendly destination, but it's essential to plan ahead. Look for pet-friendly vacation rental smokies and familiarize yourself with the rules and regulations of the Great Smoky Mountains National Park, as some areas may be off-limits to our furry friends.
Finally, Brian and I can't stress enough the importance of booking activities and attractions in advance. Gatlinburg is a popular destination in December, and popular attractions can fill up quickly. Reserve your spot for things like the Trolley Tour of Lights, Dollywood, and Ober Gatlinburg to avoid disappointment. After all, you don't want to end up on Santa's naughty list for missing out on all the festive fun!
In conclusion, Gatlinburg in December is truly a winter wonderland that Brian and I hold dear to our hearts. With its dazzling Winterfest Celebrations, thrilling outdoor activities, cozy vacation rental smokies, and festive holiday events, it's a destination that captures the magic of the holiday season, like no other. Visitors can enjoy all kinds of special entertainment that is sure to get them in the Christmas spirit. Add to that the unique local experiences, fantastic shopping opportunities, and delicious dining options, and you've got a recipe for an unforgettable December vacation. So, don't just take our word for it – pack your bags, head to the Smokies, and create your own frosty memories. And when you return, we'd love to hear all about your favorite Gatlinburg experiences. Trust us, you'll leave with a heart full of holiday cheer and a newfound love for this enchanting mountain town.