29 + Unforgettable Things to Do in Gatlinburg for Couples
Brian and I are always on the hunt to find couple things to do in Gatlinburg. One would wonder if there is anything to smoky mountain romantic getaways.
Gatlinburg, TN is a beautiful destination for couples looking for a fun-filled getaway. Located in the heart of the Great Smoky Mountains, this idyllic town offers activities that can liven up any vacation. From hiking trails and breathtaking views to delicious restaurants and cozy cabins, there's something for everyone in Gatlinburg.
Located on the edge of the sweeping Smoky Mountains, this charming resort town is filled with down-home Appalachian charm. Find 29 best things for romantics in Gatlinburg TN. Gatlinburg should be a fantasy for all families, as the area includes acres of wild secluded mountains, diverse wildlife and beautiful scenery. The Gatlinburg TN area offers many interesting things to do for couples, including whitewater rafting, to tasting various moonshine types. These are just some of the best romantic things to do.
Do Some Off-Roading With a Jeep Tour or Rent a Jeep!
Jeep tours are one of the most thrilling ways to explore Gatlinburg's beautiful mountains and forests. If you're looking for something romantic to do with your partner, a jeep tour might just be what you need. These tours give you an opportunity to see and experience nature up close while enjoying the company of your loved one.Click here to learn more .

Gatlinburg is known for its stunning natural beauty, and taking a jeep tour is one of the best ways to experience it all. You can choose from a variety of tour options such as sunset tours or waterfall tours. As you ride through the mountains in your open-air jeep, feel the cool breeze on your face and take in the breathtaking views around you, hand-in-hand with your partner.
Ride on a Ferris wheel
This classic amusement park ride is located near the entrance of The Island in Pigeon Forge and provides stunning views of the area. Onboard this 20-story Ferris wheel, riders will be able to observe all that Pigeon Forge has to offer – from beautiful mountain ranges and lush forests to bustling city centers.
The ride itself is one of the largest steel cantilever wheels in North America and it offers panoramic views from its comfortable, temperature-controlled gondolas. And for those who want an even more exciting experience, there are special gondolas with glass floors that allow passengers to admire their lofty surroundings as they soar through the air.
Dress up for an old-timey photograph
The smile of both you and your beloved will always look genuine in the photographs you take from Old Town Photos in Gatlinburg. Choose a background, outfits and costumes and compare them with the way they appear in the 1930s era.
A Picnic in the Park
Picnicking at Smoky Mountain National Park can be fun for everyone. Pack your own food or purchase snacks from one of the many concession stands found throughout the park. Enjoy lunch while marveling at lush forestry, serene mountains and breathtaking panoramic views. Afterward take advantage of all that nature has to offer with activities such as hiking or fishing along one of its many streams and rivers.
Dinner at The Greenbrier
When dining at The Greenbrier, guests will be able to choose from an extensive menu featuring classic American fare such as steaks, burgers, and sandwiches alongside innovative dishes with influences from around the world. All dishes are prepared with fresh, locally-sourced ingredients for unbeatable flavors that can't be found anywhere else. An extensive wine list allows guests to find the perfect pairing for their meal while live music provides entertainment throughout dinner service on most nights of the week.
Brian and I had stumbled upon the restaurant Alamo Steakhouse. They have four very cute "Love Nests" which are semi-private dining rooms for two which would be perfect as one place to try.
Visit Dollywood (Pigeon Forge)
The Dollywood area offers shows, rides, excellent food and huge bald eagle habitat. It has an excellent theme park and it certainly is one of the best in Tennessee. Remember, Dollywood is closed from January to February.
The Rocky Top Wine Trail
This romantic journey, nestled in the foothills of the Great Smoky Mountains, offers visitors some of the most breathtaking views that East Tennessee has to offer.
The Rocky Top Wine Trail is an ideal getaway for couples looking for a serene escape from everyday life. As you meander along winding roads, you'll find yourself surrounded by lush vineyards and vibrant valleys filled with delicious fruits and vegetables. From award-winning wineries to charming tasting rooms, each stop along this picturesque route promises to provide an unforgettable experience for all who embark on it.The gatlinburg wine trail has a rich history of wine.
Saddle up for a horseback ride
Located just five minutes from downtown Gatlinburg, the Sugarland Roughriders offer a private guided horse ride. You will walk the wooded trails of Grand Smoky Mountains National Park and have opportunities to view wildlife such as bears, turkeys and deer. This romantic activity is fun for the couples who want the thrill of quick adventures and is available to anyone with any skill level and is priced reasonably at $40.
Plan a romantic dinner for two in downtown Gatlinburg
One reason Gatlinburg's popularity is due to its wide variety of romantic restaurants. Many can be accessed by foot from Downtown. The Peddler Steak House ($23-44) is built of stone and has large windows with vistas of the Pigeon River. The Park Grill ($12-42) resembles a rural mountain lodge but is only a few steps away from an entrance into Grand Smoky Mountains National Park. Another good place for the finest meals is Cherokee Grill ($18-36), just across the road. If you want seafood, you'll be happy at this seafood restaurant ($14-40).
Zip Lines and Mountain Coasters
Often couples are able to travel on a canopy zip line tour or on the mountains coasters on a mountain coaster if they want to have a romantic getaway. Anakenesta Gatlinburg also offers "dueling zip-lines" for your partners to race with! In addition, Rowdy Bear Mountain is a mountain coaster located near the town center of Gatlinburg offering two passengers' roller coasters.
Look for wildlife in Great Smoky Mountains National Park
Keep an eye on this beautiful motor trail that crosses Roaring Fork in the Great Smoky Mountains. A one-way loop 5.5 miles long curved through dense forest gives you the opportunity to observe wildlife from a car park within minutes. Visitors can find raccoons, elk, whitetail deer and sometimes even black bears on their path especially at night.
Horseback Riding/Carriage Ride
Sweetlands Riding Stables is a small walk to the hotel center of Gatlinburg. The area offers good places to explore the Smoky Mountains on horses. Take a stroll around the Cades Cove and take part in an exciting carriage tour.
Gatlinburg Space Needle
The Space Needle is an observation tower at the center of downtown Gatlinburg offering panoramic views of Gatlinburg and surrounding mountains. Enjoy watching a stunning fall sunset in Gatlinburg, or seeing a stunning sunset on the mountain. It's a wonderful view. You can enjoy free views at Gatlinburg from Gatlinburg scenic views on Gatlinburg Bypass Road.
Fall In Love All Ober Again Above Gatlinburg
You are 3 minutes' walking distance from Ober Gatlinburg's aerial tramway. You can go on a walk, take in the view of the mountains and enjoy ice skating or sleigh rides in the Winter.
Wine and dine around the Smokies
If you are traditional then you'll need to look at the best restaurants for your romantic night. Visit distilled wineries including Ole Smoky Moonshine and Sweetlands if you want to experience a unique Gatlinburg experience.
Play in the snow at Ober Gatlinburg
Winter activities can be quite romantic and Ober Gatlinburg has plenty of them. The mountain-top skiing destination is the most visited place on the mountain in the town of Gatlinburg. The ski season in the resort typically starts between late November and mid-March, so you have plenty of fun. Are you not concerned about cold? Indoor ice rinks in Ober Gatlinburg offer skateboarding all year around.
Live music at the Listening Room Cafe
The listening room cafe has recently arrived in the Smokies neighborhood. Conveniently located in Pigeon Forge inside The Tower Shops in The Mountain Lane the listener room is famous for its excellent food and service. The event celebrates musicians giving Smokies an experience of Nashville's musical scene.
Guided Horseback Rides in the Mountains
Guided horse riding tours in Gatlinburg are rustic experiences which are perfect for returning together to nature. Various horseback-riding stables in the town provide guided trips on trails outside of the National Park. For rugged experiences on the trails, ATV tours are another popular couples activity within the Smoky Mountains. Horseback riding can be a fun activity for kids, but it's also a relaxing and romantic activity for adults visiting Gatlinburg.
It doesn't make my heart pump as much as going riverside in the Smokies. Between Memorial Day and Labor Day, a whitewater kayak trip on the Pigeon River can also be booked online. The action-packed whitewater destination features Class 3 and Class 4 rapids, and guarantees an unforgettable experience with your special someone.
Go ziplining through a forest
You can fly in the trees with an adventurous zip line ride in Gatlinburg. Both outfits have ziplines that connect side-by-side to make your trip more comfortable. The Smoky Mountains Mountaintop Zipline Adventure has six ZipLine Tours totaling 2 hours.
Enjoy some shopping
There are no shortage of shopping opportunities at Gatlinburg. Just stroll along the strip for an unforgettable shopping experience. I like The Village. You can also visit the Arts and Crafts communities nearby if they offer something different. You could buy gifts together to have more fun.
See a Sunset at Newfound Gap
It's even better to end your day with an amazing sunset at Newfound Gap as it's one of the best romantic getaways in Gatlinburg tn. This breathtaking viewpoint overlooks the Smokies at a height of 570 feet, giving you beautiful panoramic views that stretch miles long. A nice way to get a free view of Gatlinburg is to check out the Gatlinburg Scenic Overlook on the Gatlinburg Bypass road. Sugarlands Riding Stables
Crystal clear blue skies, shady oak hickory forest and a tranquil mountain view. Become an inner cowgirl by booking an adventure on the Sugarlands riding stables. Enjoy a comfortable leather saddle while walking on four to eight miles of forest trails and streams. Each Sugar Land stallion is an ideal 4-legged guide showcasing the majestic beauty of the Great Smoky Mountains. Those riding at every level will feel comfortable and confident as they explore the flora in this Nationalpark. Listen to your expert guide to pointing out wild turkey, bears, deers, etc.
Visit the Titanic Museum (Pigeon Forge)
This Titanic museum is located in Pigeon Forge park. Discover actual pieces of art from the failed ship and jokes.
Great Smoky Mountain Wheel
The romantic side of Ferris Wheels might be worth looking over the huge 200ft long great Smoky Mountain wheel located at Pigeon Forge island. During the day, the high-altitude ride offers spectacular panoramic views of the mountains and dazzling city lights when night falls. After seeing this wheel take a look at the spectacular fountains that can be controlled through music and lights.
Hiking in the National Park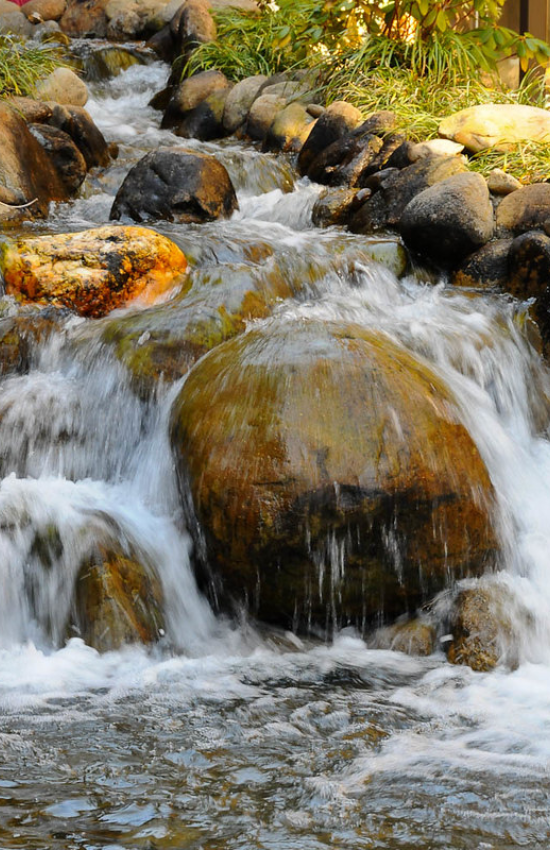 Hiking the trails with your sweetheart allows for a romantic adventure through Smokies. The eleven-mile roundtrip hike on the Alum Cave Trail to the top of Mt. LeConte provides an enjoyable exercise. The beautiful Porter Creek Trail, in the greenfield section of Parks, is the perfect spot to find the best wildflowers and explore historic homesteads. If you want to just relax in one of those hammocks in the Great Smoky Mountains you may even want to try it out yourself.
Top Rated Wine and Shine Walking Tour
Give them one for yourself to experience the best Southern Hooch in the Best Rated Wine and Shine Walk Tour. Nothing can be described as the romantic honeymoon as much as some drinking for the day. You may get a little bit tipsy while touring the most popular distillery in Gatlinburg during a 3.5-hour moon-shine tour. The Rocky Top Wine Trail Why not enjoy a romantic day of wine tastings and tours during your trip?
You can also sample moonshine varieties and take a tour at Sugarlands Distilling Company and Tennessee Shine Company; both are within a half-mile walk (or a quick trolley ride) of each other.
Cruise across the skyline and hold hands with honey on a variety of scenic helicopter trips throughout the smokey mountains. Unforgettable bird eye views, breathtaking views and unmissable photos make this flying affair an exceptional affair. Pick out seven romantic trips ranging from simple 6 minute/12 mile jaunts or a longer 50-mile route. Assist in the deep valleys of Smoky Mountain, Downtown Gatlinburg and Pigeon Forge. Keep the camera locked and loaded for other memorable tours.
Save and bundle multiple Ripley's attractions
When you plan your next visit to Ripley's Believe It or Not! There is no better way to experience the incredible world of Ripley's than by taking advantage of the special bundles they offer. These packages are designed for visitors who want to make the most out of their time at Ripley's with exclusive discounts and offers.
Take a journey through history with an in-depth look at bizarre artifacts from around the world, see oddities live and in person, take a ghost tour through haunted locations and more - all available as part of package deals. With each unique bundle comes amazing savings that can't be found anywhere else along with access to some unforgettable experiences you won't soon forget. Come explore all that Ripley's has to offer on your next vacation!
Paddle The Day Away
Book a flatwater kayaking excursion with a locally based guide for the unique trip along the Tennessee River, the Townsend side of the Smokies, or Douglas Lake. You will find information about this tour when searching for Smoky Mountain Guided Tour.
What is the number one thing to do in Gatlinburg?
1. Smoky Mountain National Parks. The Sugarlands Visitor Center at the Great Smoky Mountains National Park is easily reached via paved roads from Gatlinburg. This center and its knowledgeable rangers can help you find everything in the Great Smoky Mountains.
Does Gatlinburg have nightlife?
Gatlinburg nightlife is a lively mountain village. If you feel like having cabin fever then you have plenty of choices of bars in Gatlinburg, mostly family friendly and 21 and older.
Which is better for adults Gatlinburg or Pigeon Forge?
Pigeon Forge and Gatlinburg are great attractions. If you are looking to get a true tourism experience in the Smoky Mountains then stop at Gatlinburg.
Which has more things to do Gatlinburg or Pigeon Forge?
Pigeon Forge has many hotels that suit your tourism budget. There's more cafes, more golf courses, more dining, theatre and countless museums.
Which is nicer Gatlinburg or Pigeon Forge?
In total Pigeon Forge and Gatlinburg are fantastic places of exploration. When you are searching for authentic tourist experiences within the Smoky Mountains you should visit Gatlinburg. Pigeon Forge is your solution to an enjoyable experience without crowds.
In conclusion,Gatlinburg is the perfect couples getaways tn. With its breathtaking natural beauty and plethora of exciting activities, it's sure to offer something for everyone. Whether you're looking for a relaxing day exploring the mountains or an adventurous night out, Gatlinburg has it all. Make sure to add this wonderful city to your list of must-visit places and create unforgettable memories with your partner as you explore everything this special place has to offer.
Our beautiful Dreamy Vistas Vacation Rental has everything you need for an unforgettable vacation, including soothing a hot tub, fantastic views, decks with rocking chairs, fully equipped kitchens, and Smoky Mountain-inspired decor. Inhale that crisp mountain air and experience the best of romantic Gatlinburg, when you reserve a Smoky Mountain Cabin Rental.
So what are you waiting for?