Most Popular Waterfalls in Great Smoky Mountains National Park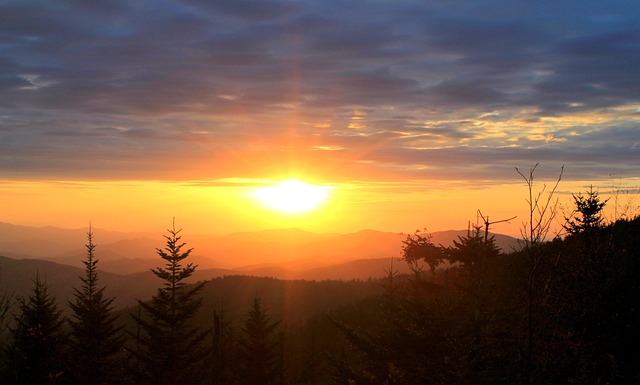 Brian and I couldn't help but gush about the cascading beauty of the beautiful waterfalls here in the Great Smoky Mountains National Park. It's like nature's symphony, with each waterfall playing a unique tune. And trust us, having a map to uncover these natural wonders is like finding a treasure chest in a lush, green paradise.Need a place to stay ? Check out our amaze-balls views at Dreamy Vistas!

Great Smoky Mountains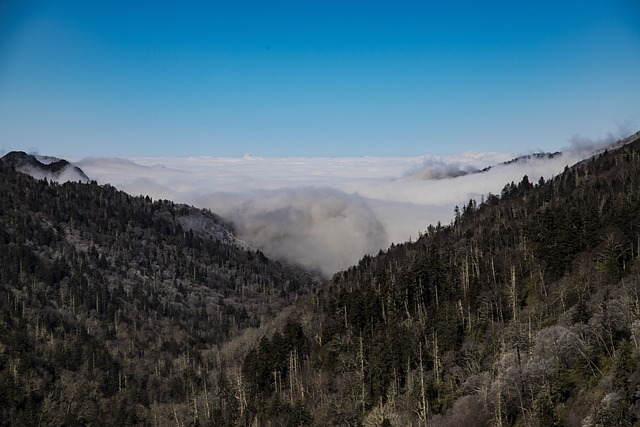 The Great Smoky Mountains National Park is home to an array of mesmerizing waterfalls, each showcasing its distinct charm. From the thunderous roar of Rainbow Falls to the serene cascade of Grotto Falls, the park offers a variety of waterfall experiences for everyone. The best time to witness these breathtaking waterworks? Spring and early summer, when the snow melt and rainfall create the most spectacular displays.
The Wondrous Waterfalls of the Great Smokies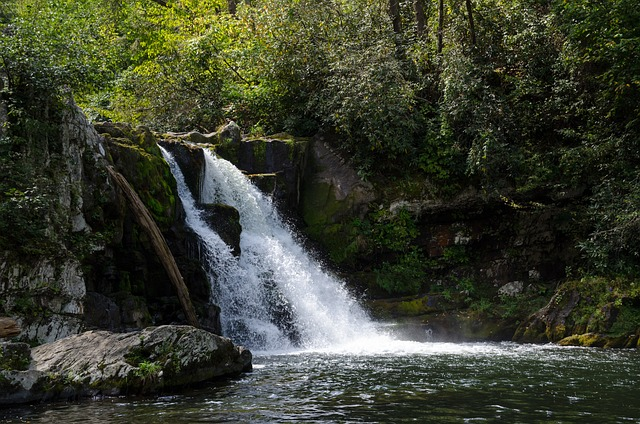 Place of a Thousand Drips – Easy
Your first stop is seeing the Place of a Thousand drips from your car . This waterfall is made up of several small falls that combine into one large waterfall and is located on the Roaring Fork Motor path in Gatlinburg. The best times to see the falls are before it rains.
Best Time to See Waterfalls in the Smoky Mountains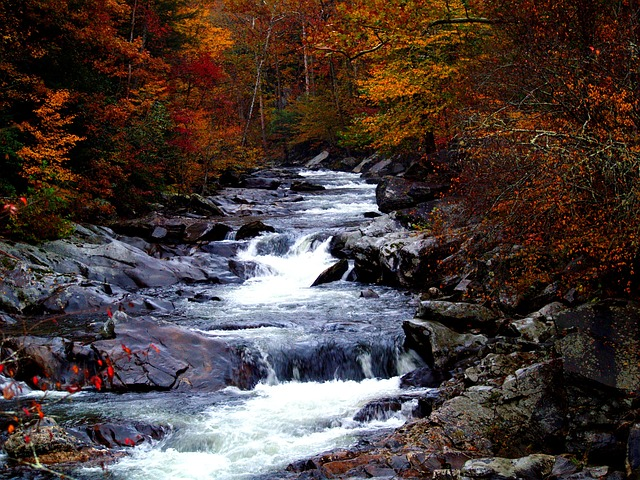 Early summer, or later summer, is the best time to visit the Smoky Mountain waterfalls. They are fed mostly through rain, so the ideal time is rainier months — and especially a few days after a major storm. The park is most rainy between June and September and makes a perfect time for hiking through the Smokies Falls. May is also the best month of the year when you're able to spot colorful wildflowers on trails.
Great Smoky Mountains National Park Map Waterfalls
Laurel Falls – Easy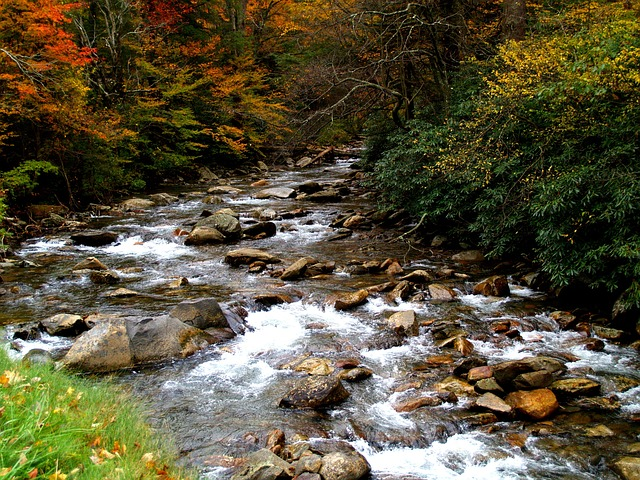 Now, let's dive into some of the park's map's top waterfall hikes and trails. With options for all skill levels, you'll soon be frolicking through the Smokies like a pro. For beginners, the Laurel Falls Trail offers a paved, family-friendly hike leading to the stunning, 80-foot Laurel Falls. Experienced hikers, on the other hand, might prefer the challenge of hiking to Ramsey Cascades, the park's tallest waterfall.
This 2.3-mile roundtrip hike will introduce you to probably the most famous waterfall in the Smokies. Laurel Falls is 88 meters wide and falls over two picture-perfect stretches from Laurel Branch. The trails of the Laurel Falls Trail are paved in places and relatively rough, and in general, hikes are easy to complete in one or two hours. Among its best-known turnaround points is a walkway along Laurel Creek which leads into the Upper and Lower sections of Laurel Falls.
Cataract Falls – Easy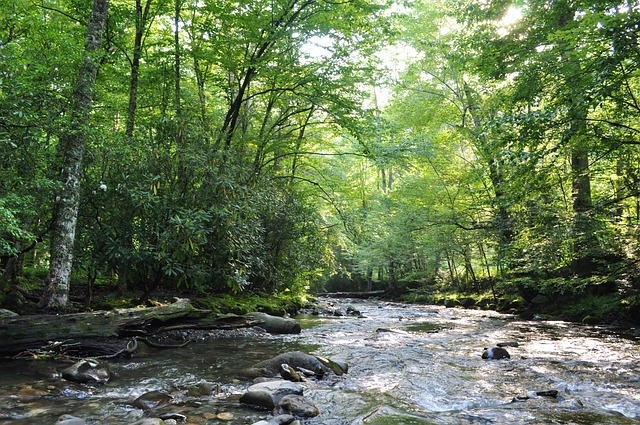 The most beautiful Smoky Mountain waterfalls are Cataract Falls. This easy trail has 1.1 miles of travel each round trip and its route is clearly marked and easily followed. The whole family can enjoy the short hike here, especially at 25-foot Cataract Falls which is 25 meters long.
Abrams Falls – Moderate
Abrams Falls is one of the popular fall hikes throughout the National Park. This hike starts in the Cades Cove loop. The roundtrip hikes are 5 miles in length although many visitors have been to the falls in the past few years. While the tallest waterfall at Abrams Falls measures just 26 feet tall, the water is certainly the largest flowing of the waterfalls down the rocks.
Fern Branch Falls – Easy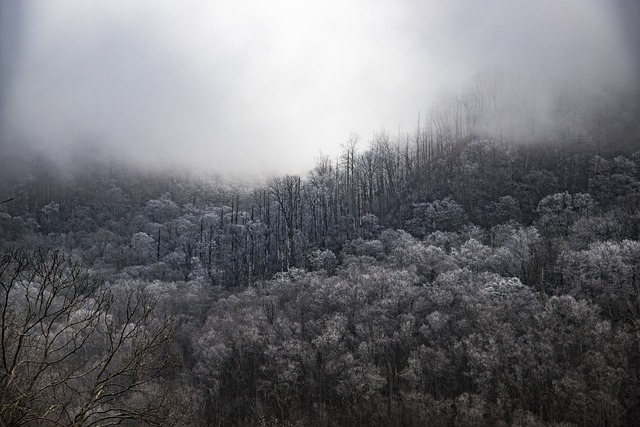 Fern Branch Falls is another Smoky Mountain waterfall you shouldn't miss. The trail is easy if one travels around Porter Creek and is a four-mile round trip in one. This path is particularly popular during the spring due to the abundant wildflowers seen along the path. At approximately 2 miles you come across Fern Branch Falls. The height is 60 ft.
Grotto Falls
It takes approximately 2.5 miles to access the magical Grotto Falls. The most unique thing about these 25-foot waterfalls is the ability for people to walk behind their shimmering sheets of water because there is ample alcove underneath the overhanging lip. The hike in the fall is an exceptional sight. The hike in grotto falls is situated within a dense forest lush hemlock forest surrounded by a large variety of old trees.
Baskins Creek Falls – Easy to Moderate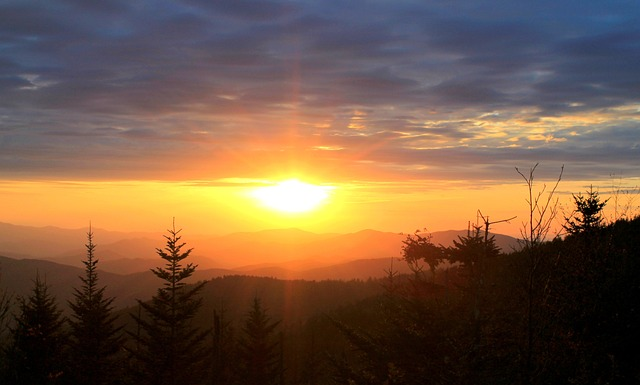 Baskins Falls are regarded as a stunning waterfall in the Great Smoky Mountains. Nevertheless, people go hiking regularly, and it is not as popular as some other places that are listed. The trail is a 3.3km round trip and its difficulty level is easy to manage. The walk to the falls is relatively easy, but the last section of the trail descends quite significantly, making it moderate on return hikes to the trailhead. Baskins Creek Falls is divided into 2 layers, entirely covered with rock.
Deep Creek's Three Waterfalls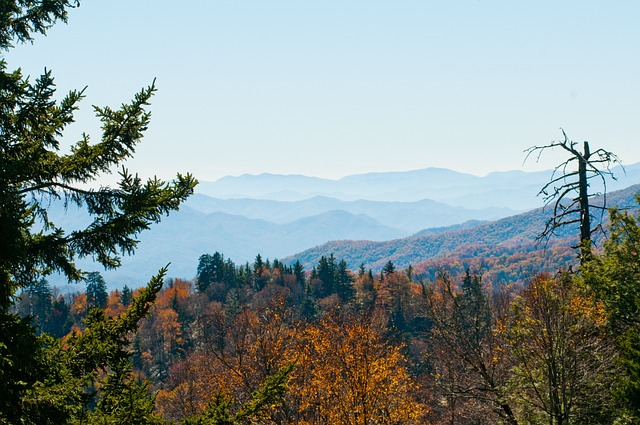 Explore three spectacular waterfalls on Deep Creek. Black bears are occasionally seen in these places. Be aware of your environment and know when to take action. You can also see the deep creek area view within both Indian River Falls on the 1.2-mile loop. The benches next to the creek will let you sit and enjoy the 60+ footfalls which descend into the creek.
Spruce Flats Falls – Moderate
Another underrated Smoky Mountains waterfall you should see while you are in town is Spruce Flat Falls. The 1.75-mile trail from the waterfall is considered moderate, but technically not listed. The path is frequented by visitors that want to see the falls therefore it is easily followed. Spruce Flat's Falls is 30 feet high in height. There are 4 tiers and the water flows to the ground.
Hen Wallow Falls
Hike through hemlocks, rhododendrons, or a large forest to a lacy 90-foot waterfall in the Cosby Valley. Take the Gabe mountain path for 2 miles (one-way) to the bottom of big creek lava and you can also see salamanders under rocks close to the creek. Hen Wallow Falls is also a worthwhile destination in wintertime when they are frozen into cascading snow ice.
Indian Creek Falls & Toms Branch Falls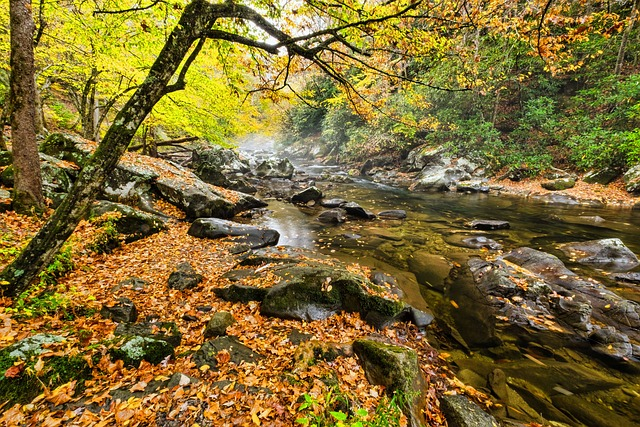 When it comes to easy hikers in the Smokies, few trails offer as much of an impact as Indian Creek or Toms Branch Falls. Within less than two miles of the Deep Creek trailhead and area, the visitors can see the two Smoky Mountains waterfalls. Known as The Waterfall Loop, The Deep Creek Loop contains several short hikes that take you to three breathtaking waterfalls in the Smoky Mountains. You begin with the Deep Creek Trail and head to a parking lot opposite Deep Creek Campground. The North Carolina region belongs to GSMNP.
But wait, there's more! For those looking to venture a little off the beaten path, seek out hidden gems like Spruce Flats Falls or Indian Flats Falls. These lesser-known waterfalls require a bit more effort but promise solitude and unspoiled beauty.
Ramsey Cascades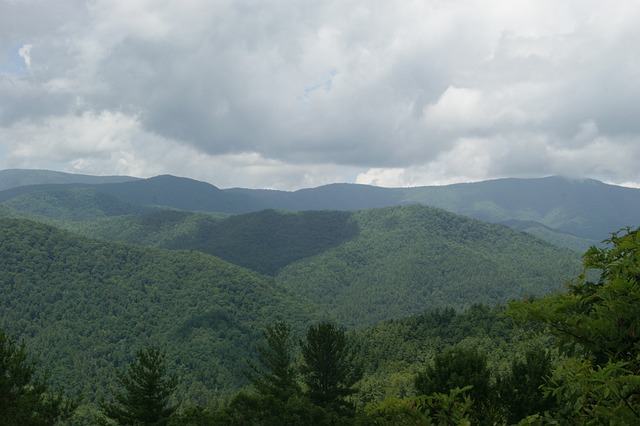 The toughest waterfall in this list yet the best: Ramsey Cascades is indeed the best waterfall hike and the biggest waterfall in Great Smoky Mountains National Park. You can enjoy its splendor on an 8.3-mile walk in Greenbrier with an elevation gain of 2,500 feet. It is a stunning spectacle from Ramsey Cascades, which is located at an isolated stirring location along the Ramsey Prong of the mid prong of the small Pigeon River.
Prepare for Your Hike
Hiking to waterfalls can be a truly rewarding experience, but it's essential to prioritize safety and enjoyment. Stick to designated trails, wear appropriate footwear, and always check trail conditions before setting out. And remember, in the wise words of Brian, "Safety first, waterfall selfies second."
Before you embark on your Great Smoky Mountains National Park waterfall expedition, we've got some essential tips for you. Pay close attention to seasonal considerations and weather forecasts. Dress appropriately, wear sturdy footwear, and follow trail etiquette to ensure a safe and enjoyable visit. And of course, always abide by the Leave No Trace principles to help preserve these natural wonders for future generations.
Mingo Falls
Take a ride on Pigeon Creek trails off Big Cove Road and visit Mingo Falls. Although this waterfall hasn't been physically inside the ever park boundaries (it's on the Cherokee reservation) it is located very far from the park borders. Mingo Falls are among the highest and most spectacular in South Appalachia.
Lynn Camp Prong Cascades
The trail to Lynn Camp Prong - a tumbling series of falls on the middle Prong Trail close to Tremont - is one easier 1.3 miles of the walk. You will first see the waterfall at mile 4.4 and you may have to go through a little river and upstream to another waterfall.
Meigs Cascade/Upper Meigs Falls
It is a 3+ mile round trip side-trip and ultimately takes you through 18 feet of falls far away from typical crowds.
Note: People call this the Smoky Mountains Falls Meigs Cascade or Upper Meigs Falls. It's right but Meigs Falls - is confusing!
Start with Sink Bridges in Townsend. Look up the Meigs Creek Trail signage. Make sure you take a moment to look at The Falls before starting.
Mouse Creek Falls
Take a trip through the Big Creek area and see the Smokies' only waterfall, with no crowds. An average 4-mile hike on the Big Creek Trail leads into the 45-foot cascade. In the early 1900s, the trail was a river road used in transportation for timber from the forests and it was transformed in the 1930s into a river road and a hiking path.
Now, before you set off on your adventure, it's essential to familiarize yourself with the park's main entrances and visitor centers.
You'll find three primary gateways to the Smokies: Sugarlands in Tennessee, Oconaluftee in North Carolina, and the national park service- roads lesser-known but equally enchanting Cosby entrance. Each of these entrances features a visitor center, where you can get your hands on that all-important map, as well as chat with knowledgeable park rangers who are always happy to share their tips and insights.
Brian and I couldn't wait to lace up our hiking boots and tackle the Rainbow Falls Trail, one of the most popular and awe-inspiring hikes in the Great Smoky Mountains National Park. This trail promises a bit of everything: lush forests, picturesque views, and of course, the pièce de résistance, the enchanting Rainbow Falls.
As we embarked on this 5.4-mile round-trip adventure, we were struck by the beauty of the old-growth forest surrounding us. The trail, with its moderate incline and well-maintained path, is perfect for those with a bit of hiking experience under their belts. But don't worry, even if you're not an expert hiker, with a little determination and some good ol' fashioned grit, you'll conquer this trail in no time.
A ten-foot waterfall at LeConte Creek falls on the west-west flanks of Mount LeConte, the tallest one-drop waterfall in the national park. The mildly challenging roundtrip Rainbow Falls trail takes you to this spectacular waterfall in Thunderhead Sandstone, named for the rainbows that usually appear in the waterfall haze in high sunlight.
As we neared the grand finale of our hike, we could already hear the thundering sound of the falls. When we finally arrived at Rainbow Falls, we were awestruck by the sight before us. Cascading gracefully over the 80-foot cliff, the waterfall seemed to perform a mesmerizing dance. And if you're lucky enough to visit on a sunny day, you might just catch a glimpse of the elusive rainbow for which the falls are named.
Pro tip from Brian and me: don't forget your camera! The photo opportunities at Rainbow Falls are second to none. But also remember to pause and soak at the moment, as memories like these are what truly make a trip to the Great Smoky Mountains National Park unforgettable.
So, what are you waiting for? Grab your hiking boots, pack some trail snacks, and prepare to be captivated by the magic of the Rainbow Falls Trail. We can't wait to hear about your experience!
Photography Tips for the Great Smoky Mountains National Park
Brian and I know that capturing the perfect waterfall photo is like bottling a moment of pure magic. To help you seize that enchanting shot, we've got some waterfall photography tips up our sleeves.
First, use a slower shutter speed to create a silky-smooth water effect. Early morning and late afternoon offer the best lighting conditions for waterfall photography and don't forget to pack a sturdy tripod for stability. And remember, safety always comes first, so be cautious when approaching slippery rocks or cliff edges.
Now, let's create a custom waterfall map tailored to your Smoky Mountains adventure. With a little research, you can design a personalized Great Smoky Mountains National Park waterfall map that includes both popular waterfalls and hidden gems. Keep an eye out for mobile apps and online resources to help you navigate your smoky mountain waterfall hikes quest like a pro.
When it comes to accommodations, staying in a nearby vacation rental can make all the difference in your waterfall-hopping experience. We recommend selecting our cozy Smoky Mountains Dreamy Vistas vacation rental , so you can maximize your time exploring the park. Consider the location, amenities, and size of the rental to ensure it meets your waterfall adventure needs.
So there you have it – a waterfall-filled adventure in the Great Smoky Mountains National Park awaits you. With a detailed map in hand and our expert tips, you'll be well-equipped to explore the park's majestic waterfalls. So, pack your bags, grab your camera, and get ready for a Smoky Mountains adventure you'll never forget!
In conclusion, a trusty Great Smoky Mountains National Park map is your key to unlocking the best this natural wonderland has to offer. From the breathtaking hiking trails and scenic spots to the rich history and wildlife encounters, your well-planned adventure awaits.
And after a day of exploring the park, what better way to unwind than to retreat to the cozy comforts of our vacation rental, Dreamy Vistas? With its prime location and welcoming atmosphere, it's the perfect home base for your Smoky Mountain getaway. We encourage you to share your experiences and favorite spots in the park, and we can't wait to hear about the memories you create while staying at Dreamy Vistas. Happy exploring!
What is the highest waterfall in the Great Smoky Mountains National Park?
Ramsey Cascade has become the national park service's most popular attraction with over 110,000 visitors.
How many waterfalls are in the Great Smoky Mountains National Park?
More than 100 waterfalls can be discovered along the visited national park' borders!
What is the easiest waterfall to get to the Smoky Mountains?
The waterfall at Laurel Falls is a hidden gem and great opportunity to view a waterfall along a simple hiking path. It is 2.3 miles of trails roundtrip with the paths paved making the hike more enjoyable. In the spring, you might see mountain laurel along this route and you can even get spectacular mountain views.