11 of the Best Towns Near Gatlinburg with Local Tips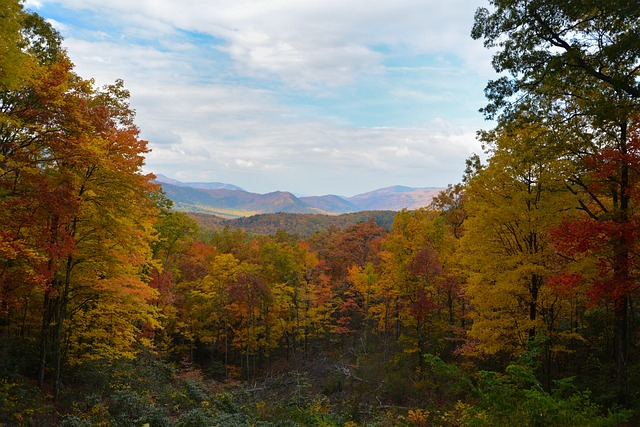 Brian and I couldn't help but grin from ear to ear as we embarked on our journey to explore the towns near the Smoky Mountains of Gatlinburg, Tennessee. You see, Gatlinburg itself is a hidden gem itself, nestled in the heart of the Great Smoky Mountains, offering an array of attractions, outdoor adventures, and that sweet Southern charm we all know and love. However, why stop there when you can go beyond this Smoky Mountain town and discover the hidden treasures of neighboring towns?
Need a place to stay ? Check out our amaze-balls view at Dreamy Vistas!

Picture this: You're in Gatlinburg, having the time of your life, soaking in the mountain air, and suddenly, curiosity strikes. "What other adventures await in nearby towns?" you wonder. Well, we're here to tell you that the small towns all around Gatlinburg are chock-full of unique experiences, attractions, and outdoor adventures. Not to mention, they're steeped in rich history and local culture that will leave you wanting more.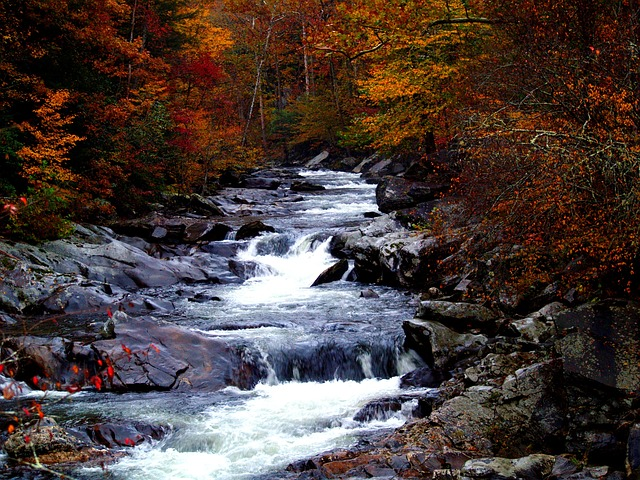 Now, you may be asking, "But Brian and Sue, why should I venture beyond Gatlinburg's city limits?" The answer is simple, my friend. By exploring these neighboring towns, you'll be giving yourself the gift of diverse experiences that capture the true essence of the region. From awe-inspiring mountain vistas to quaint local shops and everything in between, these towns have something for everyone. So pack your bags, put on your adventure hat, and let's dive into the magical world of the best mountain towns near Gatlinburg, Tennessee!
Top Towns Near Gatlinburg, Tennessee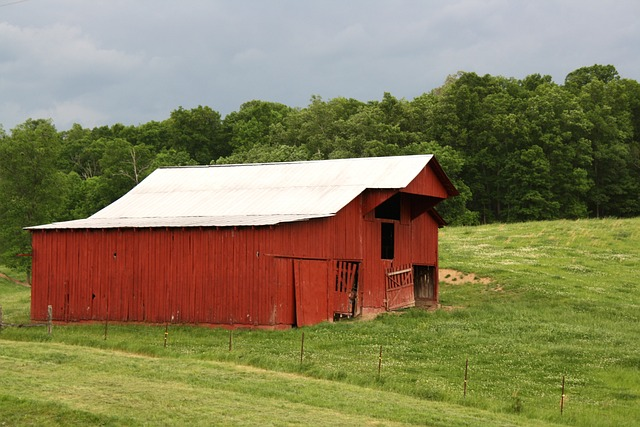 1.Pigeon Forge, TN:
Just a stone's throw away from Gatlinburg, Pigeon Forge is a bustling town with attractions like Dollywood, the Titanic Museum, and a wide array of dinner shows. Get ready to be entertained!
2.Gatlinburg TN
It's just six miles north of Pigeon Forge in the foothills of the Smoky Mountains. The city is recognizable for its character. Visitors come from Gatlinburg because of this charming village's unique atmosphere. In its picturesque streets, it offers several specialty shops that make it easy for those who like art to feel at home. Like Pigeon Forge, most travelers choose to stay in a cabin in Gatlinburg to experience it like a local.
3.Sevierville, TN:
Birthplace of the iconic Dolly Parton, Sevierville offers a delightful mix of shopping, dining, and beautiful landscapes. Don't miss the chance to visit the Forbidden Caverns or take a stroll through the historic downtown district.
4.Townsend, TN:
Often referred to as the "Peaceful Side of the Smokies," Townsend is perfect for nature lovers and history buffs alike. Explore the Great Smoky Mountains Heritage Center, and relish the tranquility of this charming mountain town.
Townsend is a tranquil town in the northern part of the Smoky Mountains. Townsend is amongst the smallest towns in the Smoky Mountains. Due to the proximity to the Smokies visitors often use Townsend for their hiking excursions. Likewise, Townsend has become an important city for adventurous travelers and outdoor enthusiasts. Townsend's lack of retail is replaced by stunning mountain views and pristine outdoor activitis.
Gatlinburg 23.5 miles between Gatlingburg Tennessee and the surrounding Blount County areas offer the quiet alternative to the bustling Great Smoky Mountains entrance points. It is an excellent side trip to Cades Cove if you haven't visited yet. One of the best features about this place was a regular arts and crafts demonstration in the Visitors Center. The Wood -N-Strings Dulcimimer Shop offers bluegrass and country music for a small show.
5.Wears Valley, TN:
A picturesque valley nestled between Pigeon Forge and Townsend, Wears Valley is ideal for those seeking a serene escape. Unwind with a scenic drive or indulge in some good old-fashioned antique shopping.
Distance: 6.5 miles from Gatlinburg, TN (about 30 minutes walk). Another great city within TN, Pigeon Forge Wears Valley can be found on US-221. It has a beautiful landscape all over and offers spectacular views all seasons.
6.Cherokee, NC:
Just over the border in North Carolina, Cherokee offers an intriguing glimpse into Native American history and culture. Visit the Museum of the Cherokee Indian, try your luck at Harrah's Cherokee Casino, or explore the beautiful landscapes of the Great Smoky Mountains National Park.
This place is ideal if you're seeking a new perspective from the typical experiences in the Smoky Mountains. It's populated with many species and is an excellent spot for viewing elk herds, and bird watching. Tourists are also welcome to travel on scenic routes on motorcycles through dramatic landscapes. Native American culture is very rich and includes many traditional craftcrafts and historical events.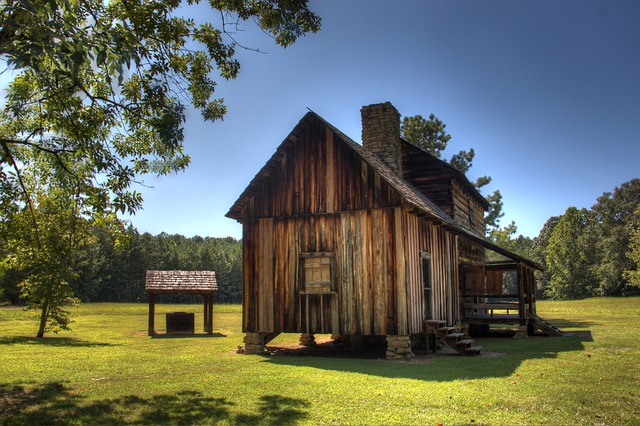 Cherokee is the home of East Band Cherokee Indians and provides a glimpse at the history of the tribal communities of the Oconaluftee Indian Village. Other Native American attractions at the Cherokee Indian Museum include the Cherokee Reservation which has 56,000 acres of Cherokee heritage. Bring back time by visiting the Mountain Farm Museum and the Mingus Mill where historic farmlike houses that show what life was once. Bring your photo camera to Mingo Falls, the tallest waterfall in the southern Appalachian Mountains.
Cosby, TN:
With a strong connection to moonshining history and Appalachian culture, Cosby offers a more laid-back experience. Hike the Cosby Nature Trail, enjoy local music, or savor some mouthwatering Southern cuisine.
Distance: 1.9 miles from Gatlinburg, TN (30-minute drive).
Take a break and relax in a tiny village community. It's only an easy drive away from all the attractions of the hiking. canoeing ,enjoying the sights, or other outdoor activities it is advisable for people with children to enjoy a picnic and hike near The Hen Wallow Falls or the Cosby picnic areas. Another nice way to spend your afternoons in Cosby Tennessee is visiting Carver's Orchard and Applehouse Restaurant.
Bryson City, NC:
This quaint North Carolina town boasts the Great Smoky Mountains Railroad and the picturesque Deep Creek area. Get ready for a scenic adventure in Bryson City!
Where: Bryson City is west of Cherokee near Deep Creek Recreation.
Why: Bryson City is a Quintessential Smoky Mountain town. With its cafés, galleries, museums and shops that adorn this lively city. There is also a brewery that serves craft beer. Bryson City feels like a mountain village and everyone can have fun whether they like walking around town .
Bryson City, adjacent to Cherokee has a location along the Tuckasegee River and is surrounded by the Smoky Mountains. The Oconaluftee Visitors Center is just 15 miles north and the park entrance is just 20 minutes away. Apart from the local National Park attractions, Bryson City offers many great activities such as riding the Great Smoky Mountain Railroad. Routes go into a river gorge or tunnel to historic mountain villages. There is also a walking-able commercial area with restaurants and gift shops and there is a range of smaller inns and chain hotels spread throughout the city.
Maryville, TN:
A blend of history, culture, and outdoor activities, Maryville is perfect for a day trip or weekend getaway. Visit the Sam Houston Historic Schoolhouse, or venture out to the nearby Foothills Parkway for awe-inspiring views.
The rich heritage of Tennessee is exhibited in Maryville, a small Smoky Mountain town near Pigeon Forge. You may also discover about Cades Cove Preservation Organization, and the Cades Cove Museum which is housed inside log cabins, where artifacts have been displayed.
Maggie Valley, NC: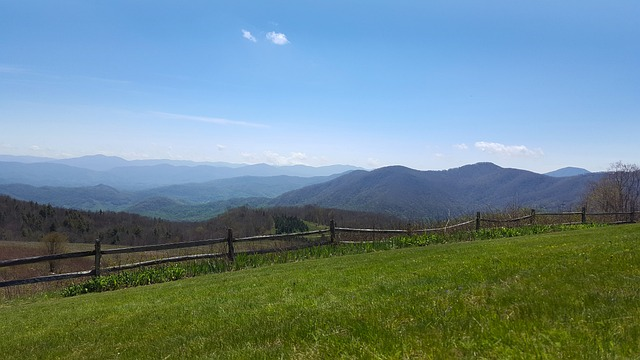 Embrace the vintage charm of Maggie Valley with its nostalgic motels, classic car shows, and stunning scenery. A must-visit for those seeking a trip down memory lane.
Distance: 58 miles from Gatlinburg TN. Location close to the Grand Smoky Mountains National Park provides easy access to many activities in the park any time of year.
Elkmont ,TN
Distance: 9.6 miles from Gatlinburg (30min drive)
Elkmont is another small town in the Smoky Mountains near Gatlinburg. Founded by pioneers who came to Tennessee in the early 20th century, the community was an Appalachian village. The pioneers called Elkmont for its elk inhabitants. Currently, the town is located in the Great Smoky Mountains National Recreation Area. The town also boasts several campgrounds and abandoned ghost cities.
Waynesville, NC: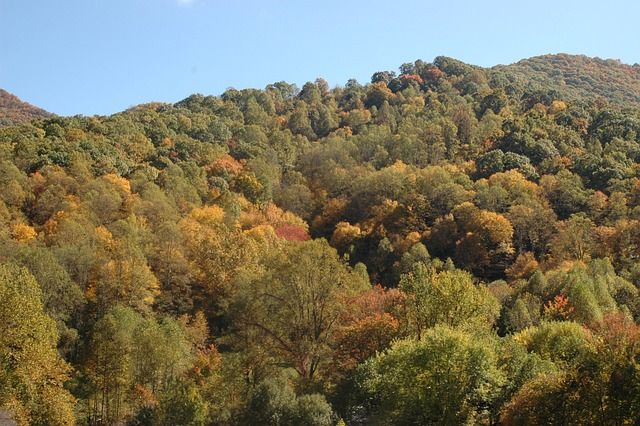 Last but not least, Waynesville offers a delightful downtown area, art galleries, and beautiful mountain views. A picturesque town that perfectly encapsulates the beauty of the Smoky Mountains region.
Distance: 63.8 miles from Gatlinburg TN (1-hour drive).
Explore North Carolina culture in Waynesville. During the day, these quaint villages offer a good choice of shopping and antique shops to local shops and restaurants and a great choice for art exhibitions without a traffic jam. Among the top attractions of this region are The Shelton House Museum of Carolina Handicraft, the Haywood Arts regional theater, LittleCataloochee Trail, and the Dillsboro Chocolate Factory. The 60 ft Looking Glass Falls can be observed above and below the shoreline for outdoor enthusiasts.
Making the Most of Your Trip to Towns Near Gatlinburg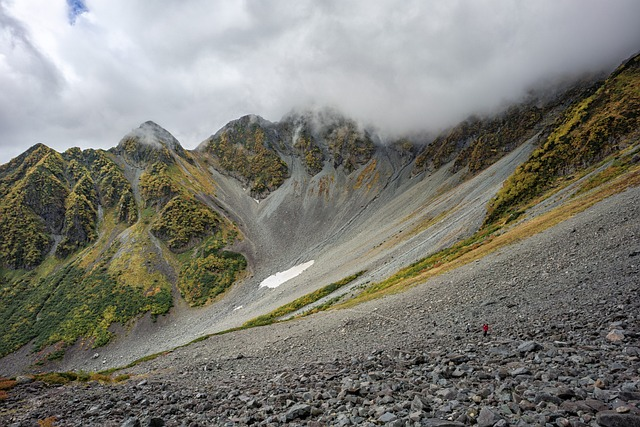 Packing essentials and travel tips:
Pack layers for varying temperatures, as weather in the mountains, can change rapidly. Bring comfortable shoes for walking and hiking, sunscreen and bug spray for outdoor adventures, and a reusable water bottle to stay hydrated.
Local tip: Download offline maps and carry a physical map as a backup, as cell service can be spotty in some areas.
Plan your itinerary: With so many towns to explore, it's essential to plan your trip to make the most of your time. Consider the driving distances, and prioritize the towns and attractions that pique your interest.

Embrace local culture: Each town has its unique charm, so be sure to engage with the locals, try the regional cuisine, and attend local events to truly immerse yourself in the culture.

Be prepared for outdoor adventures: Many of these towns offer opportunities for hiking, biking, and exploring the great outdoors. Pack appropriate clothing, footwear, and gear to make the most of your adventures.
Accommodations and Dining in Nearby Towns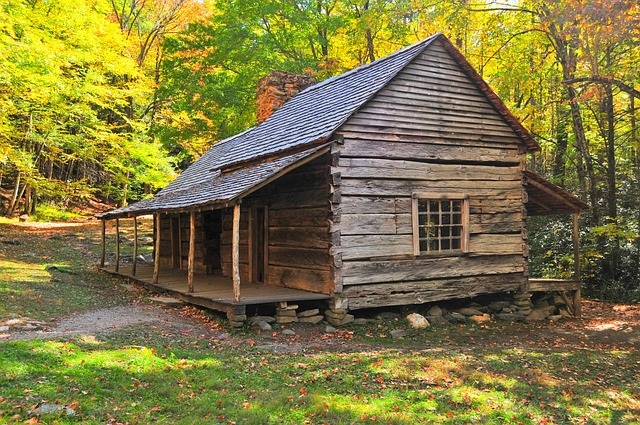 Lodging options:
No matter your preference or budget, you'll find a range of accommodations in these charming towns near Gatlinburg. From cozy bed and breakfasts like The Foxtrot B&B in Gatlinburg to luxurious hotels such as The Lodge at Buckberry Creek, there's a perfect spot for every traveler to rest their head.
Local tip: For a unique experience, consider staying in a scenic cabin rental with spectacular mountain views.
Dining experiences:
One thing's for sure - you won't go hungry on this trip! Each town boasts an array of mouthwatering dining options. Savor the flavors of local cuisine at family-owned restaurants like The Old Mill Restaurant in Pigeon Forge, enjoy a romantic meal at upscale eateries such as The Peddler Steakhouse in Gatlinburg, or grab a bite from quirky food trucks like The Grub Truck in Townsend. Trust us, Brian and I have sampled our fair share of delicious dishes on our travels!
Tips for Exploring Towns Near Gatlinburg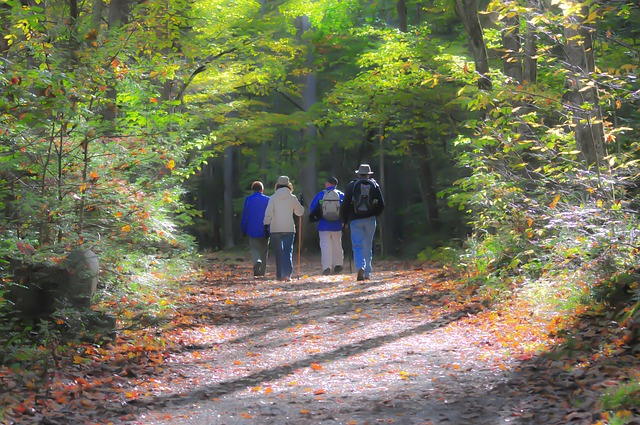 Hiking and nature trails:
The great outdoors is calling! Each small town offers access to the national park and numerous trails for hikers of all skill levels. Whether you're seeking a stroll on the Gatlinburg Trail or a challenging trek to Charlie's Bunion, there's a trail with your name on it.
Local tip: For a unique experience in the smoky mountain area, check out the Elkmont Ghost Town and its nearby hiking trails.
Water-based activities:
Ready to make a splash? Dive into the array of water-based activities these mountain towns have to offer. From exhilarating whitewater rafting with Smoky Mountain Outdoors in Hartford to peaceful fishing excursions in Cherokee, and leisurely boating on Fontana Lake, there's no shortage of aquatic adventures.
Local tip: Visit Townsend during the summer months to enjoy tubing down the Little River.
Scenic drives and picturesque locations:
If you're more of a "take it all in from the comfort of your car" kind of person, buckle up for some awe-inspiring scenic drives. Meander through lush valleys on the Foothills Parkway, winding mountain roads of the Blue Ridge Parkway, and picturesque landscapes that'll leave you speechless.
Local tip: Don't miss the stunning views from Clingmans Dome, the highest point in the Great Smoky Mountains National Park.
Downtown Cultural Experiences and Historical Sites
A. Museums and galleries: Unleash your inner history buff or art enthusiast by visiting the array of museums and galleries in these smoky mountain towns. Discover local artists at Arrowmont School of Arts and Crafts in Gatlinburg, intriguing exhibits at the Museum of the Cherokee Indian, and fascinating stories that capture the region's rich cultural tapestry. A lot more will keep you entertained. Among many visitors, these are Ober Gatlinburg SkyLift Park,Gatlinburg, Hollywood Star Cars Museum, and Ripley's Aquarium of Smokies.
Historical landmarks and sites:
Step back in time as you explore the historical landmarks popular attractions and sites scattered throughout these towns. From centuries-old churches like Primitive Baptist Church in Cades Cove to preserved homesteads and monuments such as the Walker Sisters' Cabin, there's no shortage of opportunities to immerse yourself in the past.
Local tip: For history enthusiasts, check out the Bush's Beans Visitor Center in the small community of Chestnut Hill, where you can learn about the history of this quaint town and iconic brand.
Local festivals and events:
Celebrate the spirit of these towns by attending local festivals and events. Experience authentic music at the Pigeon Forge Music in the Mountains Spring Parade, art at the Gatlinburg Craftsmen's Fair, food at the Sevierville Bloomin' BBQ & Bluegrass festival, and traditions that showcase the unique character and charm of closest towns and each other small town and community here.
So there you have it, folks! Brian and I have shared with you the ultimate guide to the best mountain towns near Gatlinburg, Tennessee, complete with local restaurants
Great Smoky Mountains National Park Campgrounds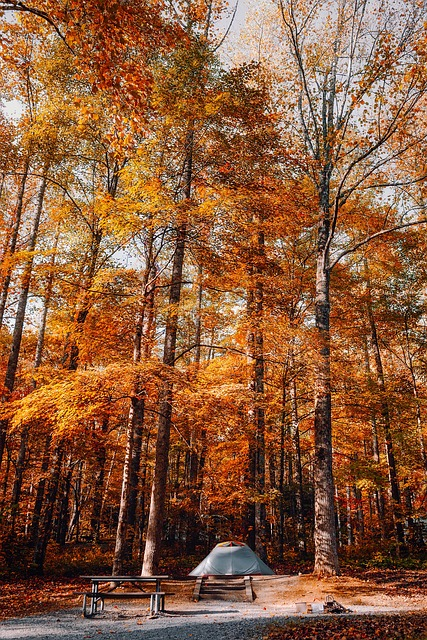 Great Smoky Mountains National Park offers 10 campgrounds in the back yard including spots in Cades Cove south of Townsend. Park campsites offer a running shower and toilet but lack showers.
How did Gatlinburg, Pigeon Forge, and Sevierville get their names?
Gatlinburg: Originally known as White Oak Flats, the town was renamed Gatlinburg after Radford Gatlin, a controversial figure who moved to the area in the 1850s. He opened a general store and later became the town's postmaster. Despite conflicts with his neighbors and being eventually driven out of the town, Gatlin left a lasting legacy, as the town continued to be called Gatlinburg. The name White Oak Flats is still used by some locals and can be seen in certain places throughout the town.

Pigeon Forge: The name of this town has two distinct origins. "Pigeon" comes from the now-extinct passenger pigeons that once flocked to the area, specifically the Little Pigeon River, which runs through the town. "Forge" refers to the iron forge established by Isaac Love in 1817, which played a crucial role in the town's early industrial development. The combination of these two elements resulted in the name Pigeon Forge.

Sevierville: Named after John Sevier, a prominent figure in Tennessee history, Sevierville was established in 1795. Sevier was a Revolutionary War hero, the first governor of Tennessee, and a U.S. congressman. His contributions to the state and his leadership in the early days of Tennessee made him a fitting namesake for the town.
Transportation options: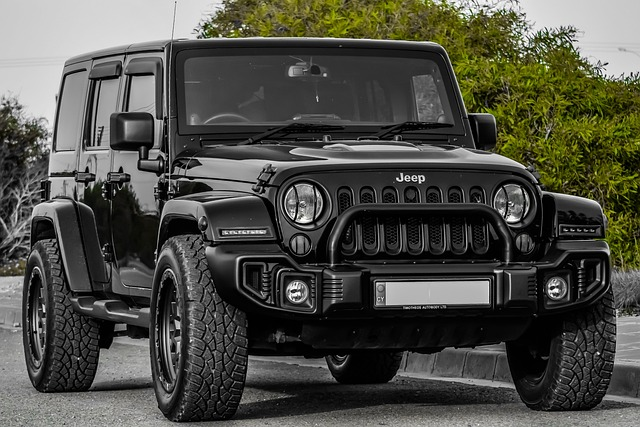 While renting a car is the most flexible way to explore the top Smoky Mountain getaway area in towns and near Gatlinburg, public transport options like the Gatlinburg Trolley and Pigeon Forge Fun Time Trolley offer convenient and affordable alternatives within their respective cities closest to the best smoky mountains towns and other smoky mountain vacation getaway in towns.
For a more immersive experience, consider guided tours, such as the Smoky Mountain Pink Jeep Tours, which showcase the region's highlights.
Local tip: If you plan to rent a car, make your reservation early to secure the best rates and availability.For amazing rates CLICK HERE.
Best time to visit the surrounding towns:
The most popular time to visit the area is during the fall foliage season (mid-September to early November) when the colors are at their peak. However, each season offers its unique charm, with spring and summer providing perfect weather for outdoor activities, and winter transforming the region into a snowy wonderland.
Local tip: Visit during weekdays and off-peak seasons to avoid crowds and enjoy a more relaxed experience.
Recap of the top towns and cities near Gatlinburg, Tennessee:
Throughout this guide, Brian and I have introduced you to the best towns a variety of charming towns near Gatlinburg, each offering unique experiences, attractions, and adventures. From the bustling city of Pigeon Forge to the tranquil beauty of the best smoky mountain towns and the big city of Townsend, there's something for everyone in these enchanting locales.
As you plan your trip to Gatlinburg, we encourage you to expand your horizons and visit some of the nearby towns and cities. Not only will you create unforgettable memories, but you'll also gain a deeper appreciation for the region's rich history, culture, and natural beauty. So go ahead, channel your inner explorer, and discover the hidden gems that await you just beyond Gatlinburg's city limits!
What other towns are like Gatlinburg?
Here are a few other towns like Gatlinburg: PigeonForge, Tennessee, Sevierville, TN, Cosby, TN, Wear Valley TN, Cherokee. NC, Bryson City, North Carolina.
What major city is near Gatlinburg Tennessee?
Pigeon Forge is near Gatlinburg, TN
What towns are close to Gatlinburg Pigeon Forge?
These towns are close to Gatlinburg and Pigeon Forge: Knoxville, Tennessee, Sevierville, Tennessee, Wears Valley, Tennessee, Townsend, Tennessee,Dandridge, Tennessee,
What cities are near the Smoky Mountains in Tennessee?
Gatlinburg and Pigeon Forge are two of Tennessee's most populous gateways into the Great Smoky Mountains National Park — the biggest and most crowded destination.